Stovax
Brunel
The Brunel 1A is the smallest stove in the Stovax cast iron range and is designed to fit into a standard 22" high British fireplace. Nonetheless, this model still features airwash to help keep the glass window clear, full multi-fuel capability and an externally operated riddling grate.
The Brunel 2CB will bring you extra heating efficiency and economy with the use of the Stovax cleanburn system. In fact, this neat little stove incorporates all the state-of-the-art features you would expect from Stovax's advanced designs. For example, the stainless steel baffle warms up more quickly than cast iron so it starts working more rapidly, setting new standards in performance.
The Brunel 3CB is the largest stove in the Brunel range. It has an extensive window through which you can take pleasure from the swirling flames of the Stovax cleanburn system. Again, this stove incorporates all of Stovax's state-of-the-art technical features such as the stainless steel baffle. Furthermore, with full multi-fuel capability and external riddling the Brunel 3CB generates up to 7kw of heat for you to enjoy.
Page 1 of 1 Displaying 1–3 of 3 results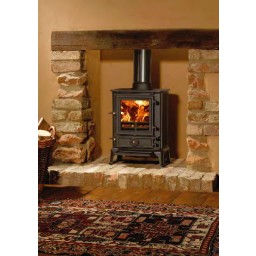 Brunel 1A Multifuel Stove
Brunel 2CB Multifuel Stove
Brunel 3CB Multifuel Stove
Page 1 of 1 Displaying 1–3 of 3 results